15 Photos Of People Who Should Have Never Modified Their Dodge
Here are some hilarious images of modified Dodge cars proving that sometimes, it's wiser to just leave the car stock.
While there are some cars that should never be tampered with, most cars can easily be modified to look incredibly cool...as long as you respect their image and style instead of
ruining
it. Dodge cars and SUVs respond well to modification, but as you'll see from this list, there are so many ways modifying a Dodge can go wrong.
To say that the following owners
went way too far with modifications
would be an understatement, and we feel sorry for the beautiful Dodge cars that got ruined in the process. Turning a sports car into a limo is one example,
and donking out
a pickup is another. But that's only the beginning.
Read on to see 15 hilarious images of
dumb things
owners did when modifying their Dodge cars.
15 An OTT Stretched Dodge Viper Limousine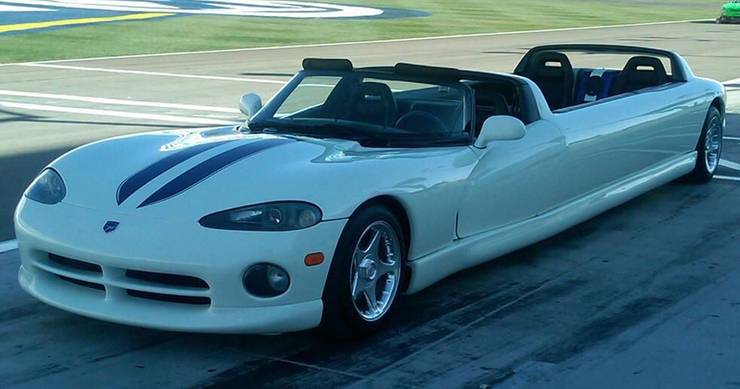 How tacky does this stretched Dodge Viper look? This
Dodge Viper
RT/10 Limousine was shown at SEMA Show and featured racing buckets as well as bench seats, and came in a convertible avatar. There is only one city in the world where it won't raise eyebrows, and that's Vegas.
14 A Dodge Charger R/T With Scissor Doors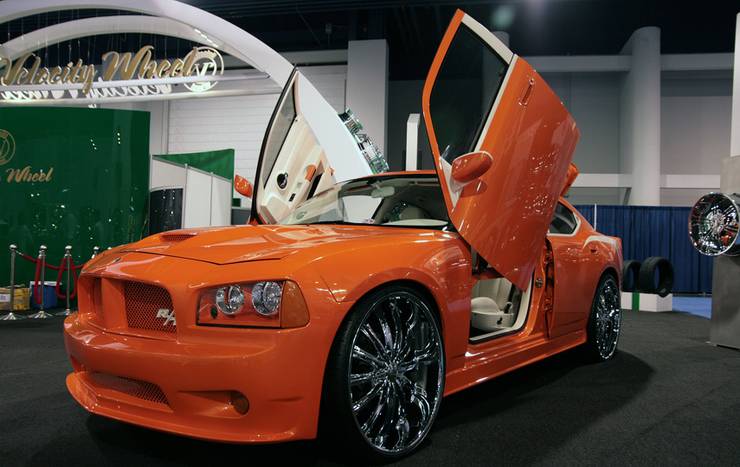 Ever since exotic Italian cars started featuring scissor doors, misinformed owners started thinking these would make their muscle car cooler.
The Dodge Charger
is a muscle car that also doubles up as a family car because it has four doors, so modifying the front set of doors while leaving the rear doors stock is all the more ridiculous. But, considering the paint job and the donked-out wheels, that's the least of this Charger's concerns.
13 A Psychedelic Purple Donk Of A Dodge Challenger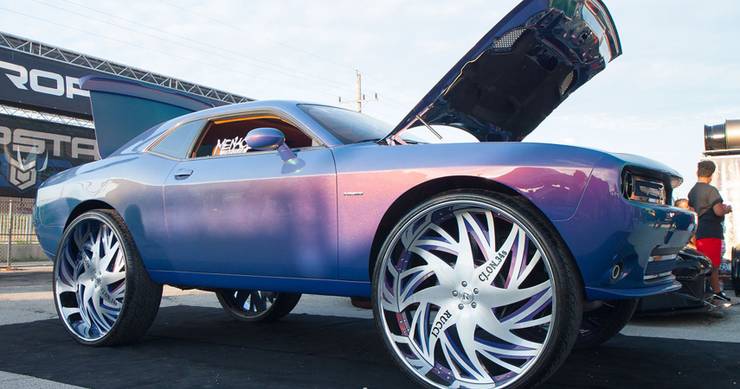 The white limo Dodge Viper on top looks almost tame in comparison to this Dodge Challenger wearing sky-high Rucci rims and a psychedelic purple shade of paint. Wheels like this eliminate any drivability, completely ruining the purpose of this great muscle car.
12 The Two-Faced Dodge Charger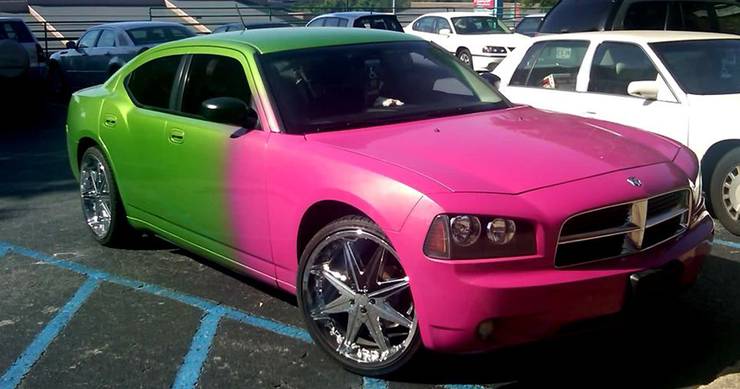 This owner was clearly on the fence about what shade of paint he wanted on his car. Probably why this Dodge Charger wears a ridiculous shade of pink in the front and an equally zonked out shade of green in the rear. Maybe it belongs to a couple, and they decided to simply put two shades on rather than fight over it.
11 Butterfly Doors On An Orange Dodge Neon?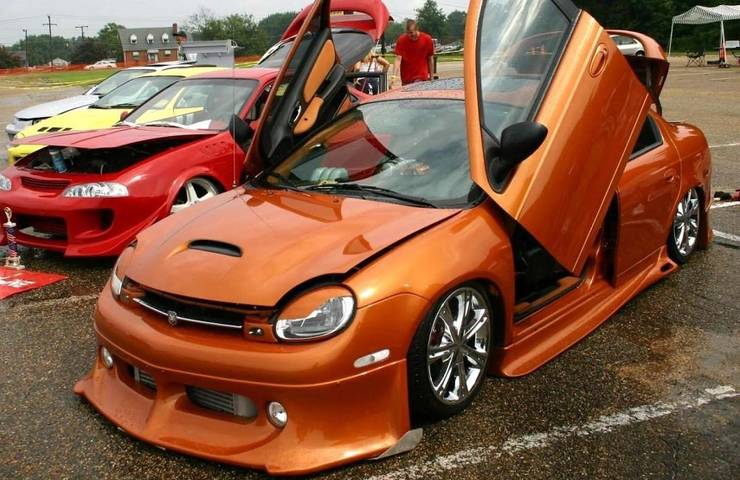 The Dodge Neon was both a good and a bad car, depending on how you looked at it. It was cheap, but it came with cheap parts, which this dude seems to have replaced at a great cost. Not only did the Neon never come in this shade of orange, it never had Lambo doors or skirts, either.
10 A Beastly, Too-High A Monster Dodge RAM 1500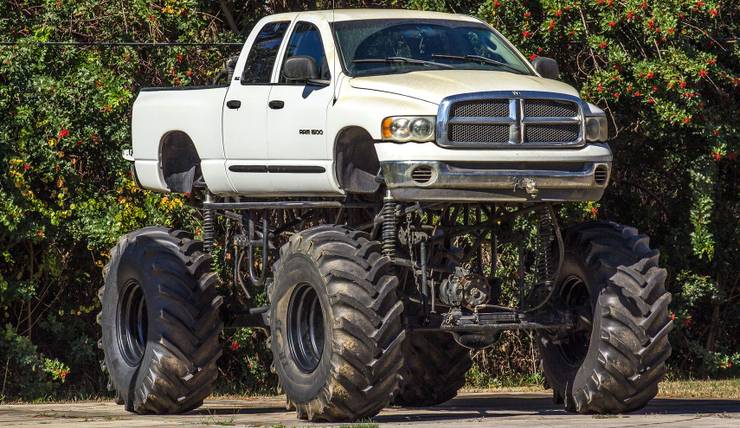 The Dodge Ram (now simply
the RAM
) pickup trucks have had plenty of good years. They are sturdy vehicles and can handle rough terrains well. Making a monster truck out of a Ram 1500 is a cool enough idea, but this is just taking it too far.