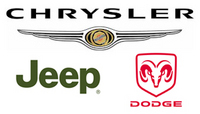 Chrysler Group Awards Aftermarket Design Contenders at the 2006 SEMA Show
​
• Seventh year of recognizing independent designs of Chrysler Group vehicles
• Designs represent the best ideas and concepts for Chrysler Group vehicles
• Four product manufacturers recognized


LAS VEGAS - November 2, 2006:
Chrysler Group recently announced the winners of its seventh annual Design Excellence Awards at the 2006 Specialty Equipment Market Association (SEMA) show in Las Vegas.

The Chrysler Group Design Excellence Awards are twofold; to recognize:
Chrysler Group vehicles that have been modified based on a theme or concept and executed in a well-designed manner New products exhibiting a high degree of overall quality and craftsmanship applied to current Chrysler Group vehicles Chrysler Group, a recognized leader in delivering
automobiles

"The winners of our Design Excellence Awards embody the passion, creativity and possibilities that are core Chrysler Group design values," said Ralph Gilles, Vice President – Jeep®/Truck and Component Design, Chrysler Group. "It is exciting to see what direction some of the winners have gone with our vehicles."

Vehicle and product winners were selected by a Chrysler Group team of employees representing the functional areas of design, marketing, engineering and Mopar®, the aftermarket parts division of the Chrysler Group.

This year's Chrysler Group Design Excellence Award vehicle recipients are:

2007 Jeep Wrangler Rubicon Unlimited Park Patrol Concept by Superlift Suspension Systems Built to enforce safety and security of the Superlift
with forward-thinking design concepts to the mass market, created the Design Excellence Awards to acknowledge and showcase outstanding designs of Chrysler Group vehicles by manufacturers of aftermarket products and components.
Off-Road Adventure Park in Hot Springs, Ark., this vehicle features a 4-inch suspension lift, American Expedition Vehicles (AEV) bumpers and a heat reduction hood. This vehicle will be used to showcase the increased capability of a modified Wrangler to off-road enthusiasts.

2007 Dodge Nitro by CGS Motorsports Designed by Sean Smith and built by CGS Motorsports of Pomona, Calif., this all-new Dodge Nitro features a slick custom paint scheme, 22-inch Devious Custom wheels, Keystone Brothers interior, and a Precision Grilles custom mesh grille insert to amplify its already bold attitude.

This year's Chrysler Group Design Excellence Award product recipients are:

Chrysler Vehicle/Product:
Glassback roof system by Classic Design Concepts Classic Design Concepts' Glassback roof system is a complete roof system for the Chrysler 300C. Main features include a massive glass panel surrounded by a stainless steel roof overlay. The glass features advanced solar reflection technology and an integrated structural framework.

Jeep Vehicle/Product:
Highline Fender kit by AEV AEV's Highline Fender kit for the Jeep
Wrangler

Dodge Truck/Product:
BedStep by AMP Research Invented, engineered and built by AMP Research of Irvine, Calif., the BedStep allows easy access to pickup beds with or without the tailgate down. The BedStep is constructed of high-strength aluminum and rated to support 300 lbs. Chrysler Group, a division of DaimlerChrysler, AG sells nearly 3 million vehicles a year in 125 countries under the Chrysler, Jeep and Dodge brands and is a recognized industry leader for showcasing vehicles with head-turning designs.

source: theautochannel.com
.