Discussion Starter
·
#81
·
The Imperial Is The Biggest Car You Could Buy In 1958
The Imperial Is The Biggest Car You Could Buy In 1958
Sep 5, 2016
When Chrysler wanted to compete with Ford's Lincoln and GM's Cadillac in the mid-fifties, they based their range-topping luxury model on a custom-built parade car, launching it in 1955 as the new Imperial–with no Chrysler badges in sight.

By 1958, this model grew into 5600 pounds of excess, offering 'knowing people' the widest and most powerful car money could buy.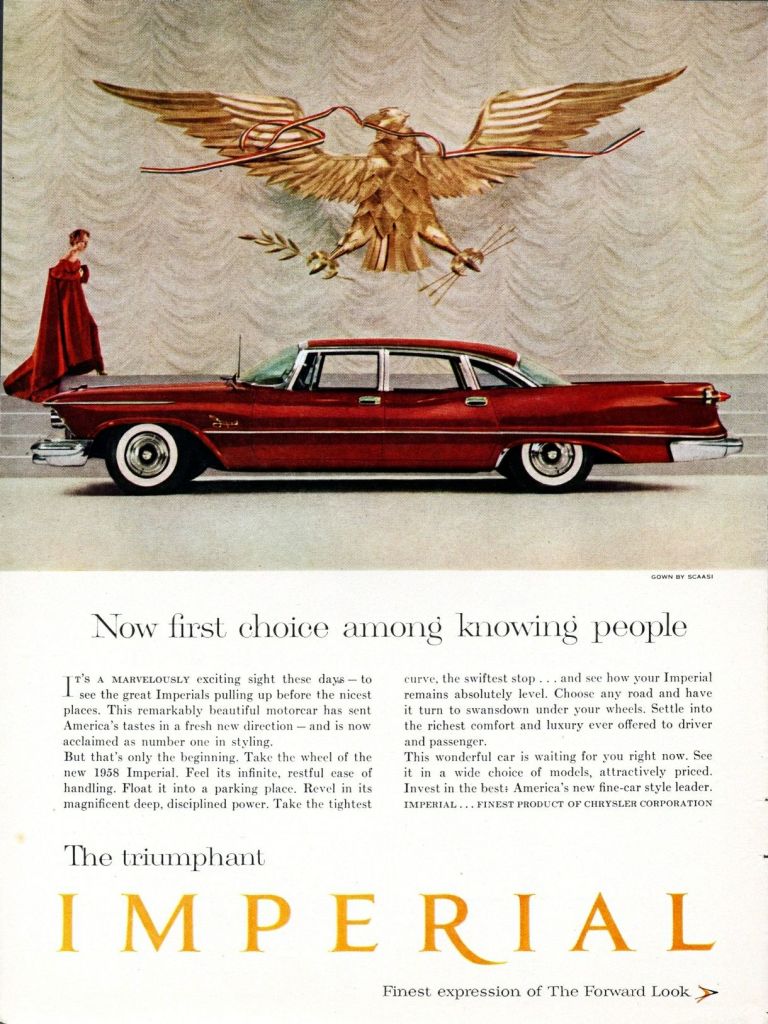 Published on Sep 5, 2016

With it's "Forward Look" design and massive 392 Hemi, Jay takes us on a ride in his Imperial Convertible that was the biggest and widest luxury car you could buy in America in 1958.
SOURCE