Dodge Nitro: Mirrors
Dodge Nitro: Mirrors

Inside Day/Night Mirror
A two-point pivot system allows for horizontal and vertical adjustment of the mirror. The mirror should be adjusted to center on the view through the rear window. Headlight glare can be reduced by moving the small control under the mirror to the night position (toward the rear of the vehicle). The mirror should be adjusted while set in the day position (toward the windshield).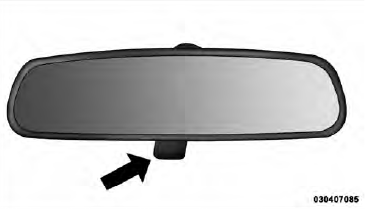 Adjusting Rearview Mirror
Automatic Dimming Mirror
This mirror will automatically adjust for headlight glare from vehicles behind you. You can turn the feature on or off by pressing the button at the base of the mirror.Alight next to the button will illuminate to indicate when the dimming feature is activated.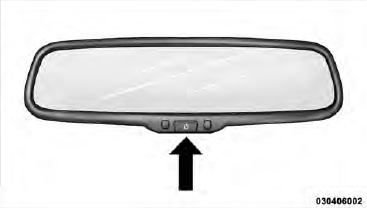 Automatic Dimming Mirror
CAUTION: To avoid damage to the mirror during cleaning, never spray any cleaning solution directly onto the mirror. Apply the solution onto a clean cloth and wipe the mirror clean.